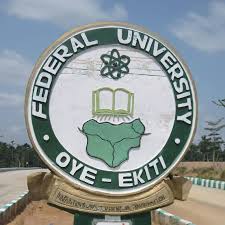 This is to bring to notify the general public, especially students of The Federal University Oye-Ekiti (FUOYE) that the management has Adopts 70:30% part payment of school fees.
This simply means that students of FUOYE can now pay their school school fees in two installments in the ratio 70:30%. Students are to pay seventy percent of the tuition fees for first semester while the remaining thirty percent would be paid during second semester for that academic session.
Note: Only students in 200 Level and above are eligible to pay part payment of their school fees using this formula. Students in 100 level are not eligible to pay their tuition fees using this formula.
In conclusion, students who have full payment of their tuition fees can also make full payment at once.