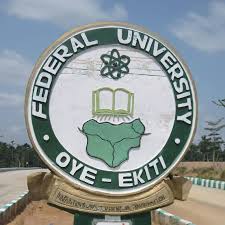 MINISTERIAL DIRECTIVE ON THE CLOSURE OF ALL UNIVERSITIES AND INTER UNIVERSITY CENTRES DURING THE UPCOMING 2023 GENERAL ELECTIONS
This refers to the letter Ref: NUCES/138/VOL64/178 dated 3 February, 2023 from the National Universities Commission, by which the Vice-Chancellors, as well as Directors/Chief Executives of inter- university centres were directed to shut down their respective institutions from Wednesday 22nd February to Tuesday 14th March, 2023.
This directive is to enable staff and students to participate fully in the forthcoming general elections scheduled to hold on Saturday, 25th February and Saturday, 11th March, 2023.
Consequently, the University Senate has decided that Staff and Students should stay away from the University during the period and resume on Wednesday 15th March, 2023.
Students are to vacate their respective hostels on or before 4.00pm on Tuesday, 21st February, 2023.
All staff on essential duties are expected to be on their duty posts.
Thank you
Signed
Muftau A. Ibrahim
Registrar