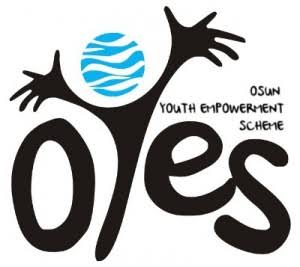 It is not a new news that The Osun State Government has begins the shortlist of applicants who enrolled for the 2022 Osun Youth Empowerment Scheme (OYES).
In a statement signed by the State Commissioner for Youth and Sports, Yemi Lawal, said the prospective cadets are to report to parade grounds in their respective Local Government Areas.
According to him, the documentation and verification exercise will hold between Monday, October 10th, 2022 and Tuesday, October 11th, 2022 simultaneously across all the Local Government Areas and Area Office of the State.
The government disclosed that the list of the shortlisted cadets would be uploaded as they (volunteers) are expected to check the OYES Portal to print out their medical forms and selection letter.
Without wasting much of our time, in this article we will be showing you how to check if you have been shortlisted for 2022 OYES.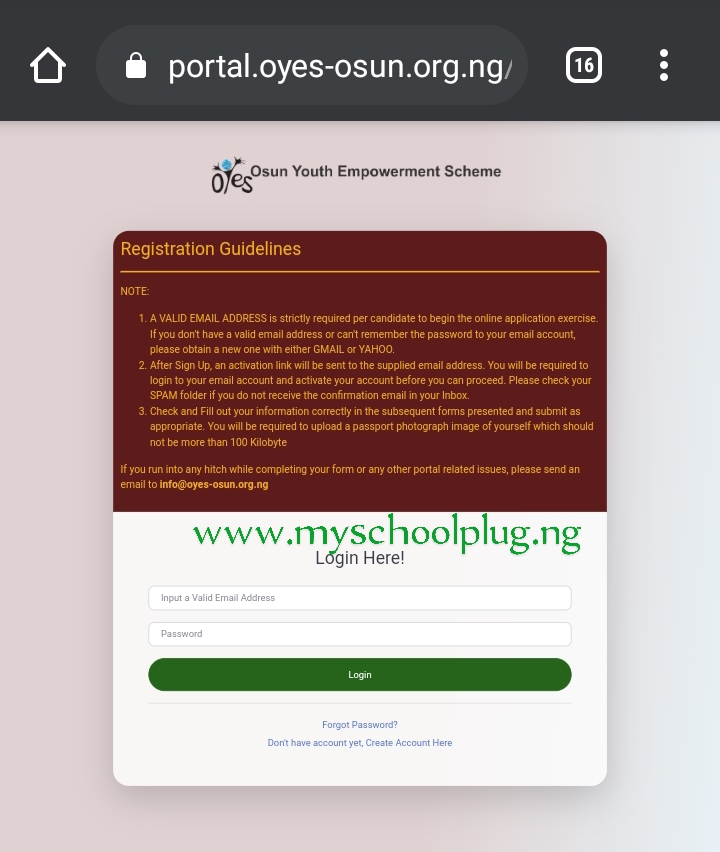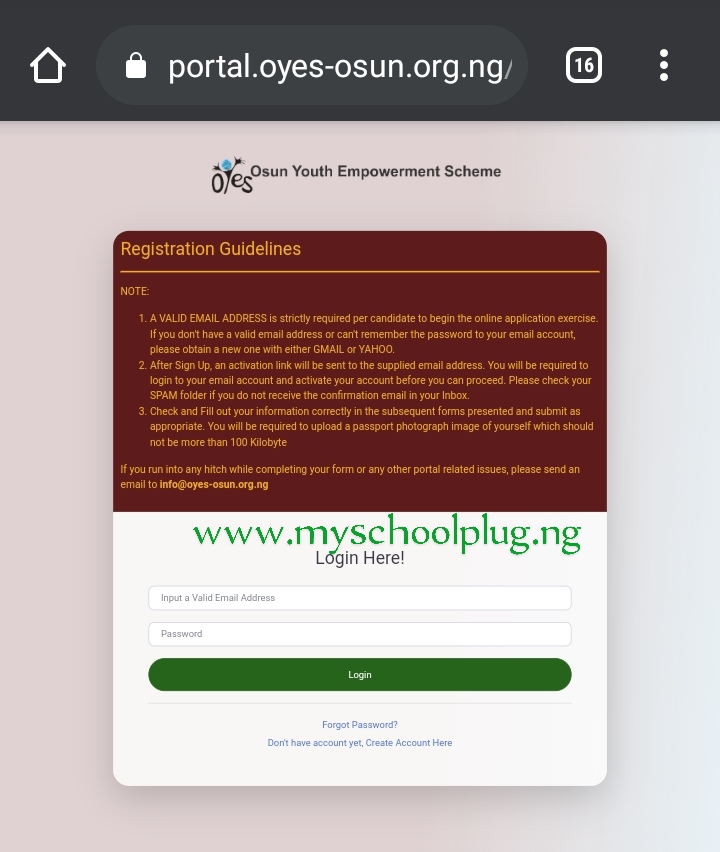 How To Check OYES Shortlist Status 2022
Below is how to check if you have been shortlisted for 2022 OYES.
Log in to https://portal.oyes-osun.org.ng/
Click on "already have an account?, Log in now"
Enter your email address and password
Click on login
Click on shortlist status
Your shortlist status would be displayed to you if you have been shortlisted or not.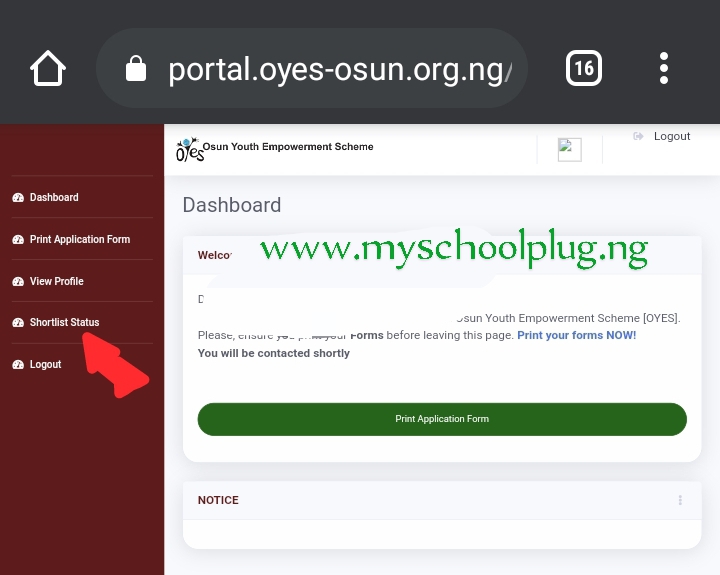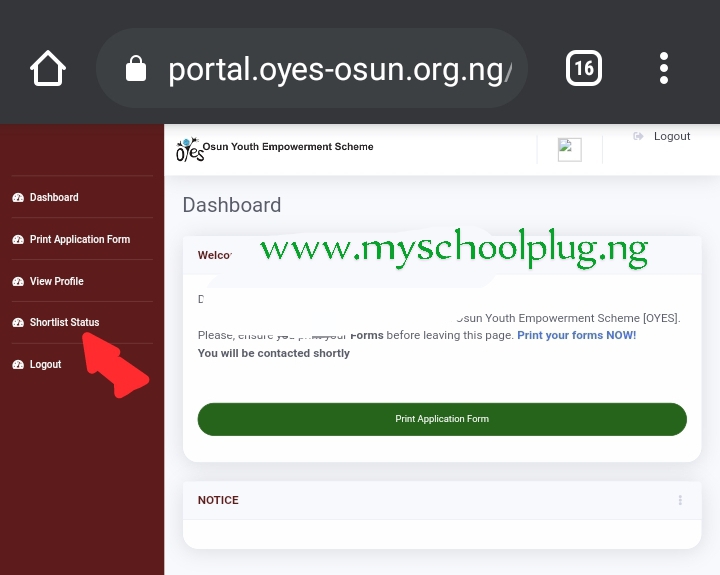 © MySchoolPlug
We believe that this content is more important to you and others. Kindly support the uploading team by sharing this post using the below share buttons.
If you have any question to ask us pertaining this post, kindly scroll down and make use of the below comment section.
Thanks for reading this article!!!.