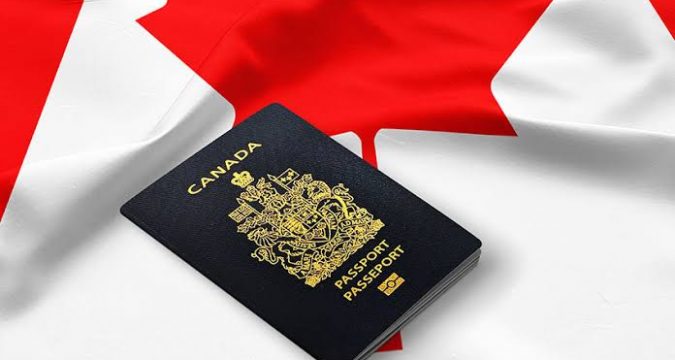 With or without a job offer, Canada is a wonderful place to settle down and experience everything it has to offer if you're considering immigration. The immigration criteria and rules must be in place before you can do it.
As a result of its robust economy and the opportunities it presents, Canada is one of the most popular destinations for immigrants.
Many different routes can be taken to reach Canada as a potential destination for immigrants. If you don't have a work offer, you can still come to Canada. Therefore, individuals who aren't qualified or aren't able to find work in Canada have almost the same chance as those who must immigrate to Canada and reside there with the necessary credentials.
Let's dissect the sentence. Is a job offer necessary to immigrate to Canada? If you mean, "Can I immigrate to Canada with a job offer?" the answer is yes and it's quite straightforward. As there are many Canadian businesses that are actively seeking to hire foreign labor, the answer is a resounding yes, and it's considerably simpler than the former.
If you meet the requirements for either, you can relocate to Canada quickly and simply, staying for a set period of time or indefinitely depending on the circumstances of your admission and how efficiently you handle your permanent residency application. After a specific number of years as a permanent resident, you will be eligible to apply for Canadian citizenship.
How To Immigrate To Canada Without Job Offer
An interesting fact is that if you're willing to go to Canada but don't have a job offer from a Canadian business, you still have options on how to migrate there. The steps necessary to immigrate to Canada without a job offer are outlined here.
Program for Provincial Nomination of International Students and Scholars (Express Entry)
It is not necessary to have a job offer in hand in order to apply for several express entry immigration programs. Some express entry programs, however, require that you have a job offer before you can apply.
Anyone who is seriously considering moving to Canada should take advantage of the expedited entry program. It is possible to apply for express entry programs such as the Federal Skilled Workers' Program, the Federal Skilled Trades Program, and others without a job offer.
It's a scoring system that uses a variety of factors to determine an individual's final standing. A score of 65 or above is required to continue in this program. If you don't meet the requirements, the Canadian immigration officer will take this into account, but only if you convince them. nevertheless, instances like that are quite unusual.
Students' Immigration
The immigration of students is another way that barriers to entering Canada are broken down. As one might expect, student immigration to Canada is more relaxed and easy than other categories of immigration.
If you want to move to Canada but aren't sure how to make that happen, applying for student immigration is about as easy as it gets.
After completing your education at a Canadian college or university, you will have several options for finding a job. Canadian employers welcome people from various walks of life and countries to their workforce. If you went to school in the country, this will be a breeze as well.
If you're able to work part-time during your course of study, you'll be in a better position overall, especially if you're applying for a position that requires or values prior work experience.
An offer of employment in Canada is the first step toward applying for permanent residency and eventually Canadian citizenship for international students.
Applicants for the Provincial Nominee Program (PNP)
Through the Canadian Provincial Nominee Program, select Canadian provinces can nominate a foreign worker who matches their skills demand and is willing to settle and work in that province as a permanent resident.
Just like many of Canada's other immigration routes, the provincial nominee is highly adaptable. In Canada, the nominating province handles most of the application procedure, so you won't have to.
Many PNPs allow foreigners to apply, but do not guarantee employment;
A Provincial Nominee Program in Ontario (OINP)
Provincial Nominee Program of Nova Scotia (NSNP)
The Saskatchewan Provincial Nominee Program (SINP)
Entrepreneurial Immigration to Canada
Canadian start-up visas are yet another option for gaining immigrant status in Canada without a work offer. Although this program is only open to those of a better socioeconomic status, it is nevertheless advantageous to submit an application due to its convenience and adaptability.
To participate in the program, you must meet specific financial criteria. In addition to meeting monetary requirements, applicants must also be willing to make investments in Canada and hire Canadians.
Employment-Based Immigration to Canada
If you have a work offer in Canada, you can move there quickly and easily. If this is the case, handling your application is quick and easy. You still have to use express entry or one of the other limited-access channels for every application type. Having a job offer in Canada before immigrating there is beneficial mostly because it increases your chances of being accepted into the expedited entry system.
Keep in mind that most applications are handled by rapid entry; having a job offer will give you a leg up in the selection process.
We believe that this content is more important to you and others. Kindly make use of the below comment section if you have any question to ask us.