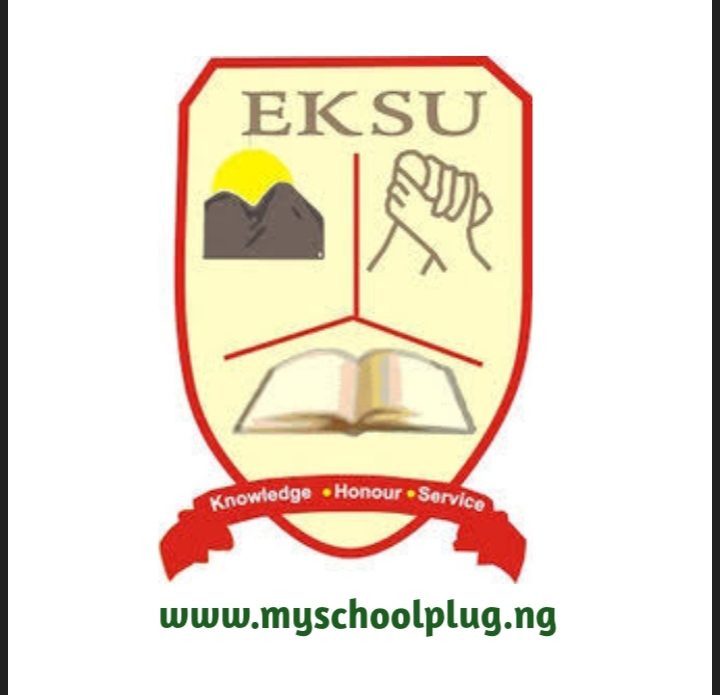 In this article, I will be showing showing the list of some less competitive courses In Ekiti State University (EKSU).
If you have been searching for "List of Less Competitive Courses Offered At Ekiti State University EKSU, EKSU Less Competitive Courses, List Of Less Competitive Courses In EKSU, What is the easiest course to study in EKSU, you are on the right page. Kindly take a look at the below details.
Candidates are to note that admission Into the Ekiti State University (EKSU) is based merit. For candidates to be offered admission into EKSU, there are certain requirements that must me met by such candidates.
A course Being less competitive doesn't mean that the course is not a good course. It's just that Ekiti State University (EKSU) do receive few applicants from these departments every year.
READ ALSO: List Of Courses Offered At Ekiti State University (EKSU)
Less Competitive Courses In EKSU
Below is the List of some less competitive courses in Ekiti State University (EKSU).
Adult Education
Animal Production And Health Service
Arabic And Islamic Studies
Biological Science(S)
Business Education
Chemistry
Christian Religious Knowledge / Studies
Christian Religious Studies (Crs)
Cooperative And Rural Development
Crop, Soil And Environmental Science
Curriculum Studies
Early Childhood Education
Education Accounting
Education And Accountancy
Education And Biology
Education And Chemistry
Education And Christian Religious Studies
Education And Computer Science
Education And Economics
Education And French
Education And Geography
Education And Geography / Physics
Education And History
Education And Integrated Science
Education And Mathematics
Education And Mechanical And Automechanic Technology
Education And Physics
Education And Political Science
Education And Science
Education And Social Studies
Education And Yoruba
Education Foundation And Management
Educational Management
Educational Management And Planning
Electrical / Electronics Education
English Language
Environmental Management
Fisheries
Geography
Geography And Planning Science
Geophysics
Marketing
Mathematics / Statistics Education
Nursery And Primary Education
Physical And Health Education
Physics
Plant Science And Forestry
Pure Chemistry
Religious Studies
Science Laboratory Technology
Statistics
Vocational And Technical Education
Yoruba
Zoology
Note: Applying for any of the above mentioned course does not guarantee automatic admission. As earlier stated, admission into Ekiti State University (EKSU) is based on merit.
READ ALSO: How To Calculate EKSU Aggregate Score
---
We believe that this content is more important to you and others. Kindly use the below buttons to share this post. Thanks for reading this article. If you have any question to ask us, kindly scroll down and make use of the below comment section.