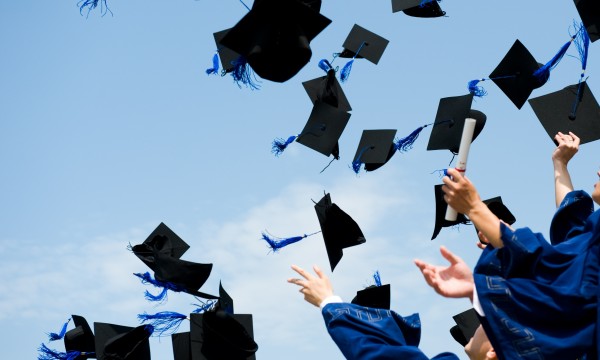 GLOCAL Erasmus Mundus scholarships is awarded to international students from across the globe who are willing to undertake a degree program in UK.
GLOCAL Erasmus Mundus scholarships can be offered to students from any region of the world; however, no more than three applicants with the same nationality will be awarded in the same intake under the same category. The scholarship's terms depend on the student's nationality and residence.
Scholarship Summary
Host: GLOCAL Erasmus Mundus
Study Abroad: Study in UK | Study in Europe
Category: Postgraduate Scholarships | Masters Scholarships
Eligible Countries: All Countries
Reward: Full Scholarship | €6,000 per year Stipend
Deadline: January 7, 2023
Scholarship Details
Academic merit (e.g. relevance and level of academic qualifications) – 30%Supporting personal statement – 40%
Quality of (academic) references – 10%
Other (e.g. relevant research/professional experiences/interests) – 20%
Scholarship Requirements
To be considered for the scholarship, you must:
You must be an International student.
You must be must have good academic records.
You must be proficient in English Language.
Scholarship Reward And Duration
The GLOCAL Erasmus Mundus scholarship includes:
a contribution to the student participation costs (tuition fees, full insurance coverage and any other mandatory participation costs)
a contribution to student travel and installation costs
a monthly subsistence allowance for the entire duration of the study programme.
Required Documents
To apply, candidates must be ready to submit the following documents;
Degree certificate (and an official translation into English)
Official academic transcript(s) (and an official translation into English)
Two supporting reference letters on headed paper.
English language proficiency A scan of the photo page of your passport.
Your CV (Europass format preferred, but not mandatory).
Erasmus Mundus Scholarship application form – 2022 entry.
Separate personal statement (for self-funded applicants only).
Method Of Application
There are two parts to how your application for GLOCAL is handled.
Your application for entry onto the programme is handled by the University of Glasgow's Admissions office. The Admissions office will examine your application and decide whether to make an offer of entry to the programme.
Your application for the Erasmus Mundus Scholarship is handled separately, by the GLOCAL Consortium partners. All applications which are deemed by the University of Glasgow's Admissions Office to have met the requirements to be awarded a conditional or unconditional offer of entry to the programme are reviewed and scored by GLOCAL staff at University of Glasgow and at the Consortium partner universities, according to the published selection criteria. This is a very thorough process in which all applications are scored by two academic members of staff in a first round of reviews, followed by the top scoring applicants being reviewed by all seven GLOCAL partner institutions and discussed at a final scholarship selection meeting. This results in a ranked list, from which the Erasmus Mundus scholarships are awarded.
Please note that no scholarship application results will be released until the official results release date specified in the selection timeline and we are unable to provide detailed feedback or ranking positions.
You make your application to both the programme and the Erasmus Mundus scholarship as one application through the University of Glasgow's online application system. You do not have to make separate applications for the programme and the scholarship.
If you get an offer of entry to the Programme but are unsuccessful in getting an Erasmus Mundus Scholarship and you wish to self-fund your studies, a non-refundable £1000 deposit will be required to secure your place.