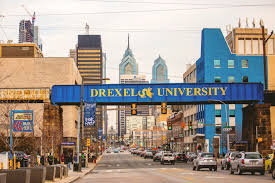 Drexel University Global Scholar Program recognizes a small number of incoming international students who have demonstrated exceptional academic achievement as well as a strong commitment to global leadership and international community building.
Participants are encouraged to actively participate in valuable peer-to-peer mentorship and leadership development opportunities, as well as team-building activities and community service.
Scholarship Summary
Host Country: United States of America (USA)
Study Abroad: Study in USA
Category: Undergraduate Scholarships
Eligible Countries: All Countries
Reward: Full Tuition Grant
Deadline: February 1, 2023
Scholarship Details
Drexel University is a private research university with its main campus in Philadelphia, Pennsylvania. Drexel's undergraduate school was founded in 1891 by Anthony J. Drexel, a financier and philanthropist. Founded as Drexel Institute of Art, Science and Industry, it was renamed Drexel Institute of Technology in 1936, before assuming its current name in 1970.
As of 2020, more than 24,000 students were enrolled in over 70 undergraduate programs and more than 100 master's, doctoral, and professional programs at the university.
Scholarship Requirements
To be considered for the scholarship, you must:
International first-year fall start applicants.
Students begin full-time enrollment in their first year as Drexel students will receive scholarships to support their undergraduate study starting this fall.
Applicants must be proficient in English Language.
Scholarship Reward and Duration
Drexel University will provide all of the following:
Full-tuition grant – (not applicable to room and board or annual fees).
Renewable Requirements: Full-time enrollment and award will only be applied during class terms and for a maximum of 12 academic quarters.
Most grants are granted when students begin full-time acceptance as Drexel students.
How To Apply
To be considered for the Drexel Global Scholar program, applicants must submit a complete admission application and the supplemental Global application, including supporting documents found in Discover Drexel.
After admission, the application has been processed and applicants will receive an email that will give access to Discover Drexel.
Deadline
Application Closes February 1, 2023.