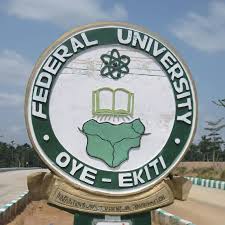 The Vice Chancellor, Federal University, Oye Ekiti, Prof Abayomi Fasina, has lauded members of the Academic Staff Union of Universities for showing commitment to work despite the unresolved issues of salary arrears.
Fasina assured the lecturers of light at the end of the tunnel, saying, all was set for the resolution of the matter between the Federal Government and ASUU.
The FUOYE VC, who spoke at Oye Ekiti during the matriculation of the fresh students for 2022/23 session of the school, assured the freshers that the university is committed to ensuring a stable academic calendar.
He said, "I want to thank ASUU for showing understanding. Their salary issues will be resolved. I am sure that very soon, there is going to be a new salary package for the lecturers.
"It is in this year's budget and they are going to commence it very soon. I am confident that the matter between ASUU and the Federal Government will be resolved out of court."
Fasina, who said that the school would soon commence admission into its Faculty of Medical Sciences once it got the final nod from the National Universities Commission, said, "The Faculty of Medicine is coming up. We are waiting for the NUC to do resource accreditation.
"Every other thing has been done. The Dental and Medical Council of Nigeria has given us the go ahead to admit 50 students. We are only waiting for the NUC to do resource accreditation. Once they are here, we are good to go and we will advertise and admit new students," he said.
The VC, who said FUOYE was committed to provision of the necessary enabling environment for students, advised the freshers to eschew all forms of indiscipline and social vices which he said the university had zero-tolerance for.