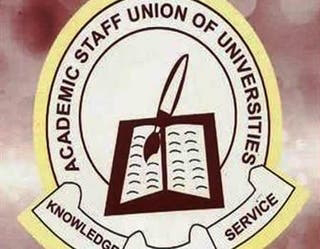 The check-off dues deducted by the Federal Government from the November 2022 salaries of university lecturers were not remitted into the account of the Academic Staff Union of Universities, The PUNCH has learnt.
Check-off due is the money deducted from an employee's pay for membership in a union or an organisation that represents workers in a particular industry.
Speaking with our correspondent in Abuja, the chairman of the Federal University of Technology, Minna chapter of ASUU, Prof Gbolahan Bolarin, confirmed to our correspondent that the government failed to remit the check-off dues for November.
Bolarin said, "Despite the pro-rata salaries that were paid for the month of November, those who got their pay slips observed that check-off dues and cooperative dues were deducted, but the issue now is that the account of ASUU was not credited.
"The government credited the cooperatives but refused to credit ASUU. Now, this is the question: since you claimed you paid us pro-rata, from where did you deduct the check-off and cooperative dues? And since the check-off dues were deducted, why wasn't ASUU's account credited? You deducted union dues from the source, but you failed to credit the union."
FG Justifies Decision
The spokesperson of the Ministry of Labour and Employment, Olajide Oshundun, in an interview with our correspondent, justified the government's decision on the check-off dues.
Oshundun said, "Constitutionally, there is a provision of the Trade Union Act (Section 37, Subsection 1) that says every year ASUU must render an account of money remitted to the body. All ASUU members get a monthly deduction, which is usually given to ASUU every month to run their secretariat.
"They are also to submit an audited report of this money every year, but for four consecutive years, ASUU didn't do that.
"The ministry wrote to ASUU, asking them why they haven't submitted the audited report of monies collected for four years. ASUU got that letter and didn't respond to it. They didn't even write to acknowledge the receipt of the letter. A reminder letter was subsequently sent to ASUU, which was also ignored.
"Then the ministry decided that the check-off amount due, deducted by IPPIS for November, should not be released to ASUU. So, when they respond and explain how they spent the money released, the money held by IPPIS will be released to them."
But Bolarin faulted the ministry's position on the audit report.
He insisted that ASUU submitted the said report.