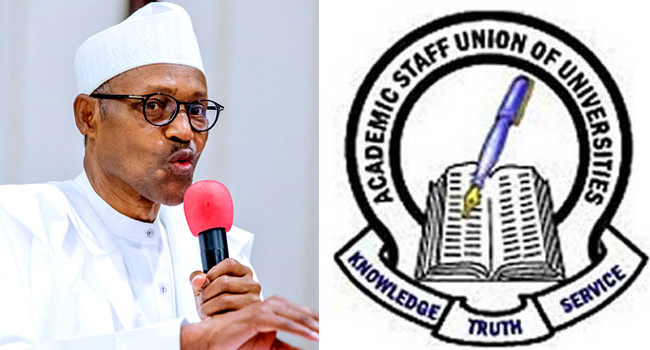 National Industrial Court of Nigeria, Abuja will today hear a suit filed by the federal government against the Academic Staff Union of Universities (ASUU) over the union's ongoing strike.
The court had summoned the federal government and ASUU to appear before it on Monday September 12th, 2022 over the seven-month-old strike.
However, at the first hearing, Justice Polycap Hamman adjourned the matter till Friday, September 16th, to enable both parties to file the necessary papers for the suit.
But at the resumed sitting on September 16th, the court announced that the case is further adjourned till today after hearing both parties' comments.
The judge had earlier on Monday ordered the federal government and ASUU to file and exchange their written submissions and fixed today, Friday, for a further mention of the case.
The government application is seeking an order to restrain ASUU from continuing with its ongoing strike "pending the hearing and determination of substantive suit."
In its referral, the government wants the court to determine the legality or otherwise of the strike. It also wants the court to determine whether ASUU members are entitled to emoluments for the period they have been on strike.
"It asked the court to interpret in its entirety the provisions of Section 18 LFN 2004, especially as it applies to the cessation of strike once a trade dispute is apprehended by the Minister of Labour and Employment and conciliation is ongoing," a statement from the Ministry of Labour said recently.
ASUU embarked on an initial four weeks strike on 14 February, demanding the government to honour the agreements it had entered with the union.
After several meetings without resolution, ASUU continued to extend its strike by a certain period until 29 August when it extended the strike indefinitely.