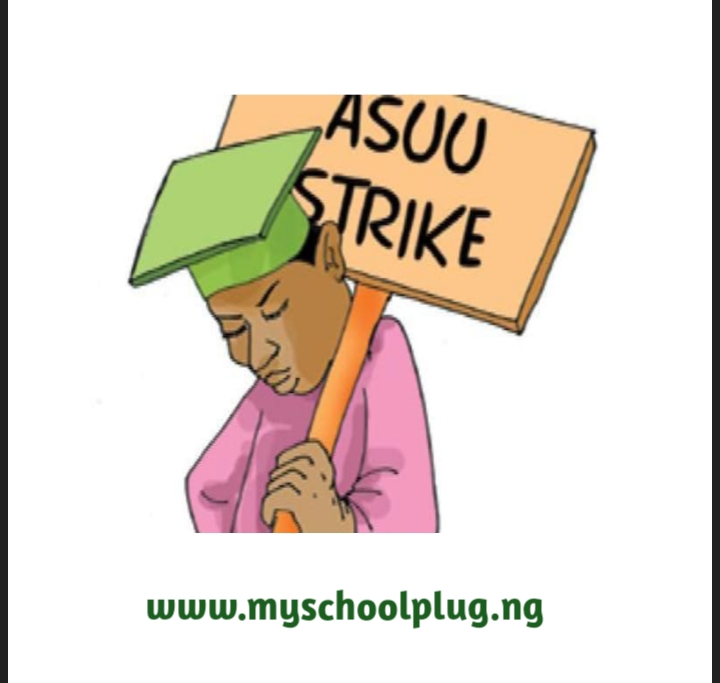 The academic staff union of universities (ASUU) has embarked on a nationwide strike since February 14, 2022. This is as a result of the Demands being requested by The academic staff union of universities (ASUU) that the FG failed to meets.
Up till this moment, some students didn't know the agreements which ASUU needs the FG to meet and renegotiate. Some of the demands of ASUU include: Renegotiation of the 2009 agreement, revitalisation of public universities, earned academic allowances and the deployment of the University Transparency and Accountability Solution for payment of university lecturers.
What ASUU Need From FG To Call Off The Strike
Below are some of the demands of the Academic Staff Union Of Universities (ASUU) to end the ongoing strike
Sign The Renegotiated Agreement
Adoption Of UTAS
Payment Of Outstanding Allowances
Stop The proliferation Of Universities
Ensure The Proper Funding Of Public Universities
And Other Things……
© MySchoolPlug
---
We believe that this content is more important to you and others. Kindly use the below buttons to share this post. Thanks for reading this article!!!.
If you have any question to ask us, kindly scroll down and make use of the below comment section.